European baby formulas have become the answer to many families' nutritional needs. Parents are opting out of local brands and turning toward those that have high organic production standards and regulations.
Moving away from American formulas that are filled with added non lactose sugars, soy, and toxic chemicals; families are opting for 100% Organic European baby formula that eliminates the many risks associated with unregulated ingredients.
European brands HiPP, Holle, Jovie, Lebenswert, Loulouka, Kendamil, Kabrita and Nannycare which is sourced from New Zealand's richest pastures and certified by European infant formula standards, have come to the forefront with the very best of dynamic farming and gentle animal husbandry practices and are known worldwide for the pure clean nutrition they provide.
Which European Baby Formula Stage Is Right for My Baby?
One of the many benefits of European baby formula is the labeling for developmental and nutritional needs over specific ages. This one thoughtful design allows for individual care of each unique little one.
Starting from day one, European baby formulas consider each detail of the nutrition to ensure your baby will not only grow but thrive!
European Baby Formula: Stage PRE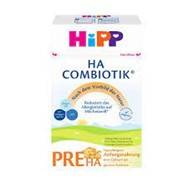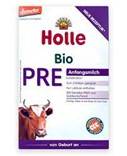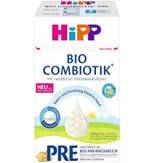 Formulated for infants, this stage is the gentlest of all the European baby formulas. Often used for the first days of life through three months, especially when supplementing breastfeeding but perfect as a standalone formula as well.
It is important to note that European Baby Formula Stage PRE does not stand for premature babies or preemies, rather a nutritional stage that is easier on an immature, still developing digestive system.
As babies' digestive systems are learning how to take in and keep down outside nourishment, stage PRE is designed to make this easier without starch, non-lactose sugars, artificial colors, or preservatives.
This begining stage is easier to digest than most cow's milk formulas, yet still satisfies the nutritional needs of a newborn.
European Baby Formula: Stage One









Often referred to as "first milk," stage 1 is the universal baby formula with the suggested use from birth to 6 months but is appropriate for use during the entire first year of the baby's life.
The composition of Stage 1 European Baby Formulas is designed to be gentle, mimicking breast milk as closely as possible. These European baby formulas are the best starting point if you are weaning from breast to bottle or combination feeding.
A perfect balance of protein, vitamins, and minerals meet well with the extra carbohydrates in stage one formula to support fast development of body and mind.
In this stage you will not find added sugars, wheat, or soy. Each formula is GMO free and as with all European baby formulas, stage 1 is free of allergens such as peanut and gluten.
Most of the baby formulas in stage 1 continue to be free of starch and maltodextrin. However, if your baby seems to be extra hungry or needs more calories, a formula with these ingredients may be necessary. To meet these needs there is HiPP German Stage 1 which has starch added and Holle Organic Stage 1 that has Maltodextrin.
Stage One European Baby Formulas: Goat Milk Baby Formula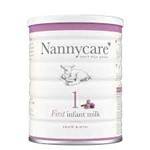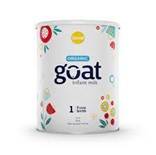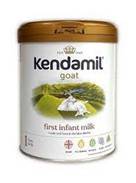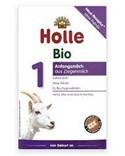 The most sensitive babies need a European baby formula that is soothing to their immature digestive systems.
European goat milk formulas have smaller curds, less lactose, and natural prebiotics that make it a healthy choice for babies that need a stage 1 formula that is easier to digest.
Besides the unique proteins, goat milk naturally contains high levels of important nutrients including vitamins A, D, B1, B2, and B12, minerals, calcium, phosphorus, magnesium, zinc, and iodine.
Just as with the cow's milk formulas, each one of these European stage 1 Goat Milk Formulas are perfectly balanced to be a supplement to breastmilk or a complete nutritional alternative.
Catering to delicate systems, stage one goat milk formulas are also made without starch and maltodextrin with the exception of Holle goat stage one. Holle goat stage one, just like the cow's milk version, adds maltodextrin for the hard to satisfy little ones.
Goat milk formulas, such as New Zealand made Nannycare, have designed this stage of nutrition to be appropriate all the way through the first year.
European Baby Formula: Stage Two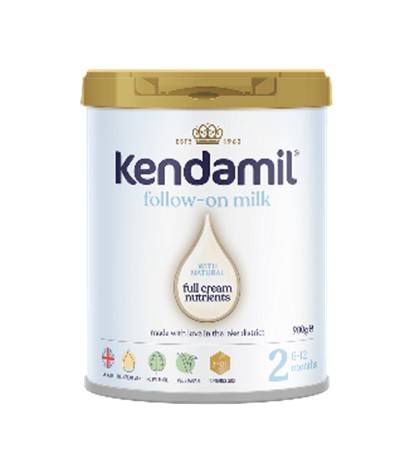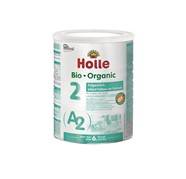 Babies who are 6 months and older, this stage, often known as follow-on milks, are well suited for infants who eat few or no solids, or as the next step in breast milk supplementing.
Growing babies who have a higher calorie need or those who are no longer satisfied at each feeding will benefit from European Baby Formula Stage 2.
Pure nutrition free of added sugars, wheat, soy, or peanut continues to be a priority in this stage and all stages of European baby formulas. This gives your little one nutrition to help them thrive and meet developmental milestones.
The primary difference between European formula stage 1 and Follow-On formula stage 2 is the balance of whey: casein ratio, which changes from 60:40 to 40:60.
This gradual change is designed to reflect the natural changes in breast milk and helps prepare your little one for the addition of solid food. Stage 2 milk contains higher lactose and also less fat and more iron. In this stage you will also find that many of the formulas add starch, maltodextrin, or both to help with calories needed as your little one becomes more active.
Stage Two European Baby Formulas: Goat Milk Baby Formula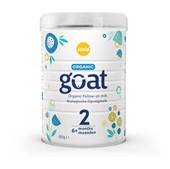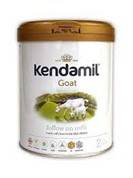 When a baby is six months old, families may wish to switch to a follow-on goat formula for their child. Stage 2 European Goat Formula contains a different balance of nutrients than stage 1 formulas, since children aged 6 months and older could benefit from a different nutrient combination for the newfound growth and movement.
Stage 2 follow-on goat formulas have slightly more protein and typically contain more casein than whey protein, which may mean they are more filling and take longer to digest.
Alongside a baby's expanding diet of solid foods, Stage 2 formulas provide all the energy that an older infant need and can be used on their own or in combination with breast milk.
We would like to mention that parents are not obligated to switch from stage 1 to stage 2 formula at 6 months. The balanced nutrition on stage 1 allows parents to continue the use of stage 1 European goat formula if your child seems happy and is developing well.
European Baby Formula: Stage Three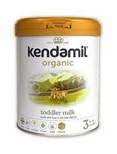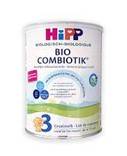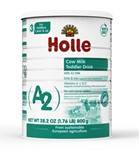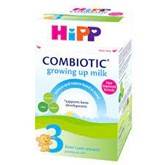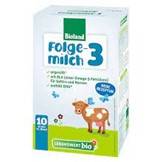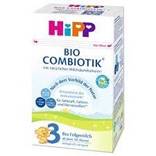 If you're looking for nutritional certainty, European Baby Formula Stage 3 is a great next step on your little one's journey to complete solid nutrition.
Not a substitute for a diet composed of a variety of healthy fruits, vegetables, and proteins, but instead a complement to fill in your toddler's nutritional gaps.
Depending on timing, it is important to note that some of the formulas labeled stage 3 are for 10 months plus, and other stage 3 formulas are labeled for 12 months plus. This slight variation depends on the country within the EU and their labeling requirements.
Overall, stage 3 has more nutrients than whole milk and other milk alternatives (almond milk, coconut milk etc.,) but it is not as micro and macronutrient dense as Stage 2 formula. Which makes these formulas the perfect weaning formula as solids become a bigger part of your little one's diet.
As with all stages of European baby formula, this stage continues with nutrition free of non lactose sugars and unwanted additives, as well as completely free of steroids, pesticides, hormones, and chemicals.
Stage Three European Baby Formulas: Goat Milk Baby Formula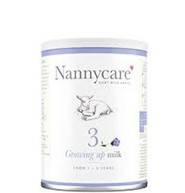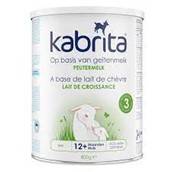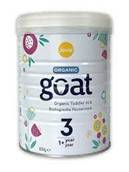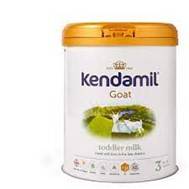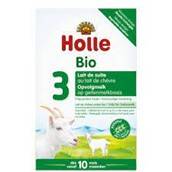 The last Stage 3 European Goat Formula is suitable for toddlers. Many families prefer the extra nutrients and peace of mind found in these toddler milks.
Built especially with your toddler in mind, this nutrition is intended to be offered in a cup to further enforce the balance of formula to solid food.
Stage 3 goat milk formulas are balanced so that children intolerant or sensitive to dairy can easily digest these gentle toddler formulas made with A2 proteins.
Perfectly balanced for a toddler, this stage has a higher level of vitamins and minerals for growth and development and a lower amount of protein to encourage solid food nutrition.
European Baby Formula: Stage Four & Kindermilch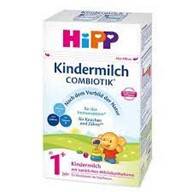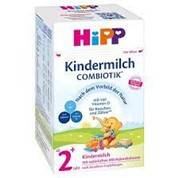 HiPP and Holle have unique formulas specifically for toddlers aged one and up and age 2 and up. These European Stage 4 and Kindermilch Formulas make for an excellent addition to fill in the gaps of a normal diet.
Kindermilch is comparable to nutritional children's drinks. However, unlike those over-the-counter big brand drinks which can contain unhealthy sugars and chemicals, HiPP Kindermilchs meet the European baby formulas organic standards and contain no added sugars or toxic ingredients.
Better nutrition than whole cow's milk, HiPP Kindermilch and stage 4 formula are a healthy choice that will help your toddler grow up healthy and strong.
Special Nutrition: Hypoallergenic and Anti-Reflux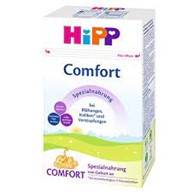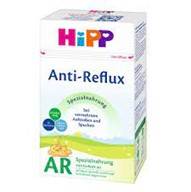 Meeting special digestive needs from birth to twelve months, these distinct European baby formulas have all of the nutrition that parents love with the soothing properties babies will appreciate.
From colic to reflux, HiPP Comfort and HiPP AR are both balanced nutritionally to meet every stage of development, all cognitive milestones, and provide all the energy your little one needs for the first 12 months.
Each stage and each individual baby formula has unique properties and clean, organic ingredients so that your baby will grow, develop, and thrive.
Whether your family decides to keep your baby on the first stage or move through each of the European Baby Formula stages, My Organic Company has the nutrition your baby deserves.
We are here to help you decide the right baby formula for your little one.
Have a question about European baby formula? Want to ask or share advice? Share a smile or a difficult day? We have created a place for parents and caregivers, wherever you are in your journey.
Come and be a part of the HiPP Holle Kendamil & European Baby Formula Parent Community.