Holle Bio Stage 2 Organic Baby Formula

Holle Bio Stage 2 Organic Baby Formula
Why we love Holle Stage Two  Great for babies from 6 months + No added sugar No wheat, soy, or peanut ingredients Free from artificial chemicals, preservatives, and flavors Biodynamic, Demeter, and Organic Certified (Organic ++) Chemical-free farming and positive animal husbandry Gluten-Free Iron fortified Main carbohydrate is lactose GMO-Free 600g / 21oz of formula powder
All avaliable products are in the cart
Express Shipping: 2 - 6 business days.
Limited availability in stock.
Fast & Free Shipping
Available on 6, 8 & 12 pack orders.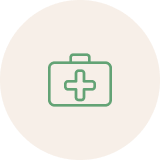 See Pediatrician
We always recommend speaking to your pediatrician before use.
Guaranteed Fresh
At least 6 months until expiration on all products.
Express Delivery
2-6 business day shipping available at checkout.
Subscribe & Save 5%
Never worry about your supply. Cancel anytime.
24/7 Customer Service
Because we know how important this is to you.
Product Description

Holle Stage 2 is ideal for babies 6-12 months of age and makes the perfect addition to any diet. Blended with a variety of vitamins and minerals and formulated with organically grown ingredients. Holle Stage 2 ingredients are free of artificial, preservatives, and chemicals. Each box contains 600g / 21oz of powder formula and Holle Stage 1 instructions.

Holle Formula Stage 2 is full of vitamins and minerals that all babies need to survive. A boost of vitamin D for bone health with lactose as the main carbohydrate. Both vitamins A and C are added for a strong immune system. Now you can raise your baby the natural way with Holle Organic.

Holle Organic baby formula is created from 99% organic ingredients. All EU organic certified milk comes from herds raised on biodynamic, Demeter fields. These cows undergo sustainable treatment, are never dehorned, and graze on lush biodynamic pastures. Furthermore, Holle Formulas follow strict EU organic standards to provide a high-quality formula that all babies need.

Added vegetable oils make Holle Stage 2 easier to digest while adding essential fatty acids. Only organic starch and maltodextrin are used to make formulas creamy and yummy.

Unlike American-made formulas, EU formulas undergo various regulations before they are shipped. The use of organic, non-GMO ingredients provides babies with all the nutrients recommended by pediatricians.

Competing brands use unmonitored ingredients which are harmful if consumed daily. Tired of searching for the perfect formula? Holle Stage 2 is the best formula on the market for those wanting to raise babies with safe, organic ingredients.
"The nutrition an infant receives, particularly up to the first year of life, will have lifelong effects on the growth and developmental abilities of the child as well as susceptibility to future medical illnesses"
- Dr. Jatinder Bhatia, MD, FAAP, leading Pediatrician