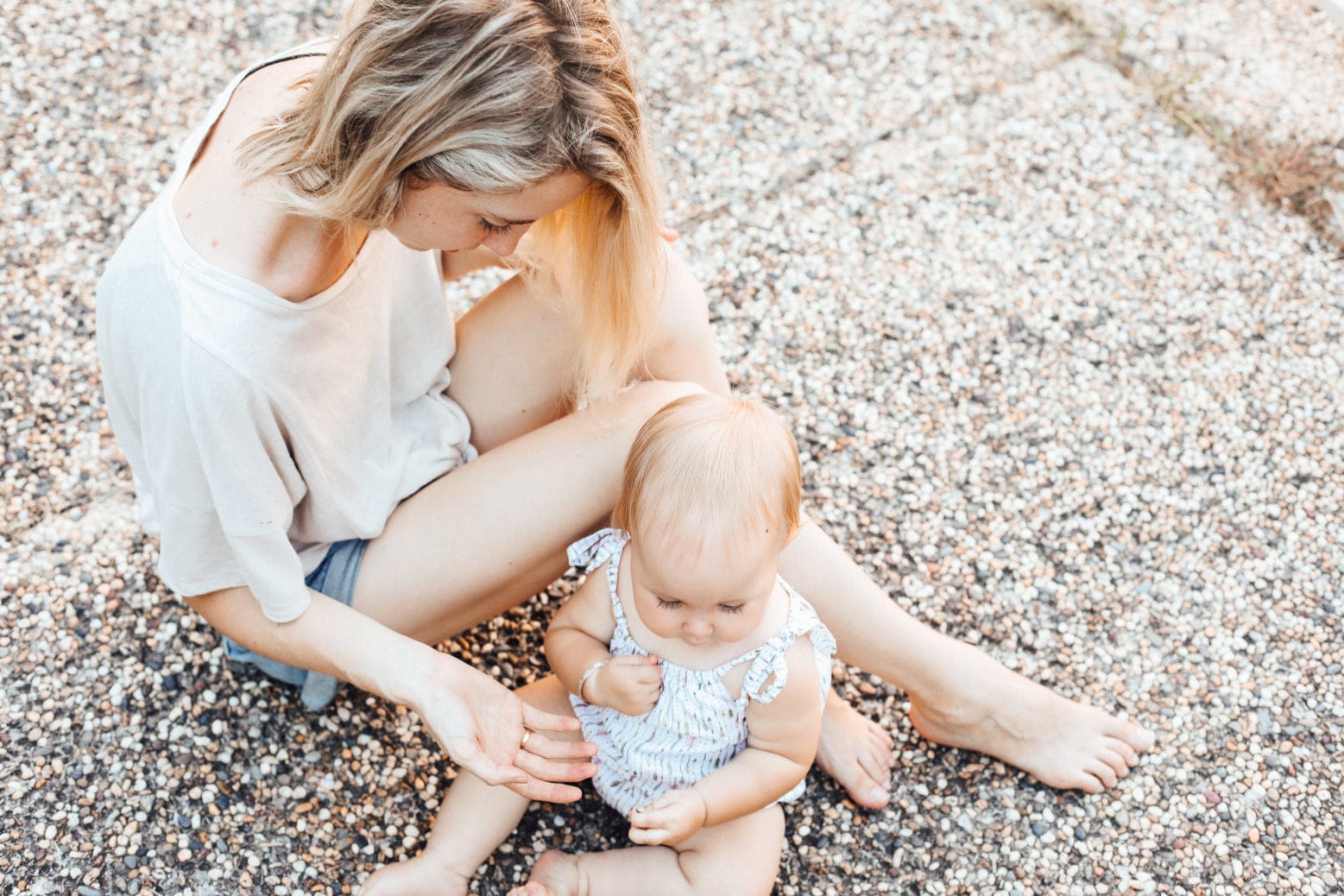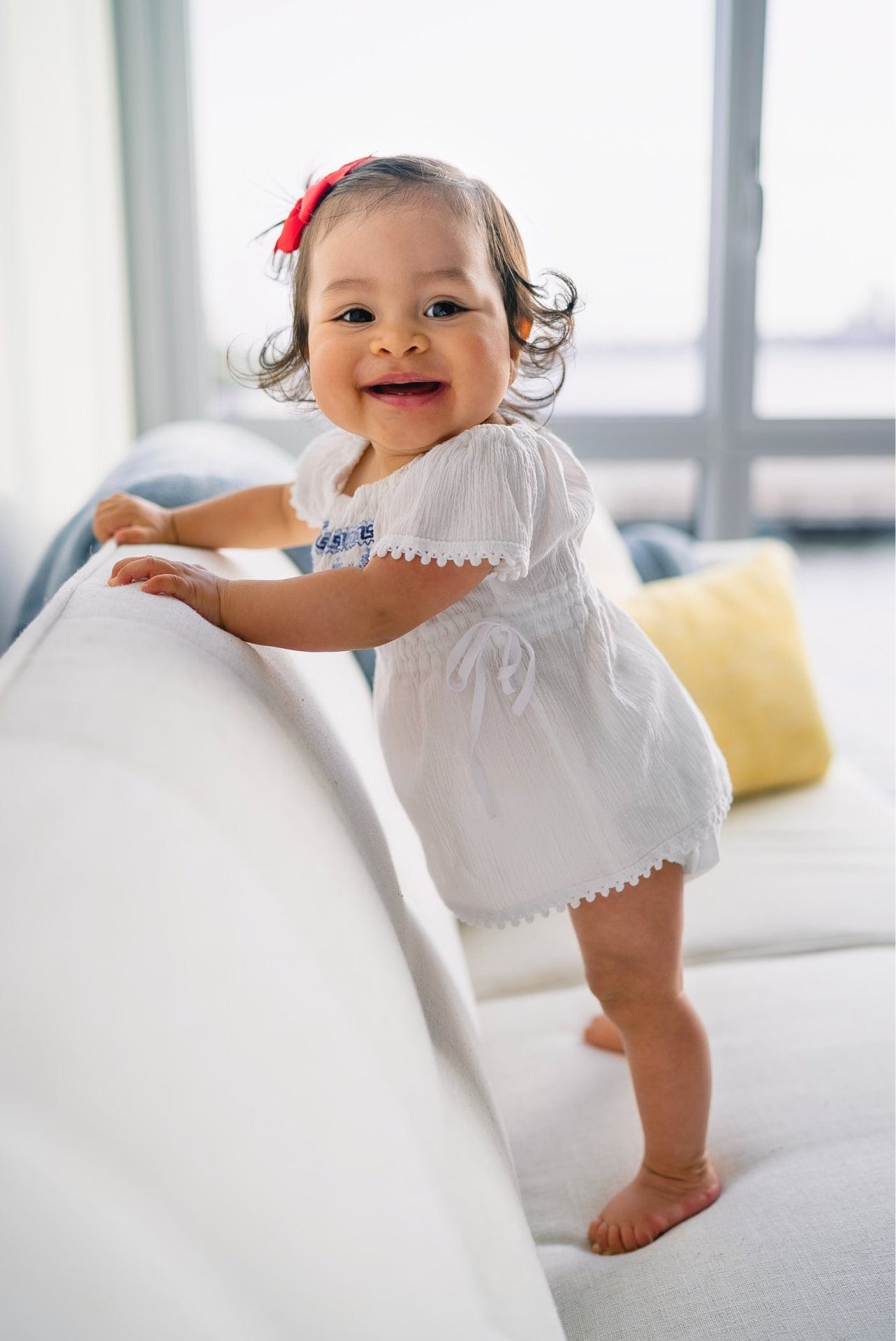 WonderMom Scholarship
Are you a single parent looking for help to accomplish your goals and dreams? Does being a role-model for your child/children inspire you to try your hardest in every walk of your life? We know this can be challenging for any parent, but even more so for those that are single parents. Whether you are a single mom or dad, it can be stressful trying to manage all the necessary requirements to be successful. At MyOrganicCompany, we would like to help and make one part of your life slightly more manageable with our scholarship!
$2,000
Graduate or College Student Award
$1,000
High School Senior Award
Why help single parents?
Members of our staff have personally struggled with juggling life while being single parents, and together we voted to give back to our community. We know that students who are single parents have lower graduation rates and far more college debt on average (not to include that additional stress/anxiety from having to manage parenthood while studying and part-time or full-time jobs!). Based on data from a longitudinal study, "Of students seeking a bachelor's degree, only about a fifth of students who are single parents will graduate with a bachelor's degree within six years, compared with two-thirds of students who are not single parents."

In fact, just simply growing up in a single family household can become an educational disadvantage. One study confirms the disadvantage, "Twelve percent of that group of teens from single-parent families had earned a college degree by the time they were 24, compared with 38 percent of those from two-parent families." This large difference is a hurdle we want to help overcome!

Furthermore, a parent's education can strongly predict students' educational attainment, based on how far in school their parents progressed. For example, increasing a mother's years of education by 1 standard deviation, or 2.6 years, added about three-quarters of a year to children's completed schooling, according to the study.

With all that being said, we at MyOrganicCompany are devoted to giving back and helping single parents, so we can help bridge the gaps! With our scholarship, we are giving graduate and college students a chance to earn $2,000 towards their education! Furthermore, we are giving high school seniors/recently graduated high schoolers a chance to earn $1,000 to start off their new educational endeavors and help motivate them through their freshmen year of college!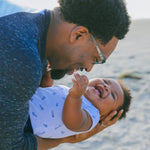 The MyOrganicCompany Single Parent Scholarship will be awarded to one college student and one high school senior/ recent graduate every 6 months. The application and selection timeline is as follows:
First Application Cycle Timeline
Application deadline: June 30th

Interviews with finalists: July

First winner announced: July 31st
Second Application Cycle Timeline
Application deadline: June 30th

Interviews with finalists: July

First winner announced: July 31st
Eligibility Requirements
To be eligible for this scholarship, you must meet the requirements below. Please read the requirements carefully to ensure you meet eligibility before applying.

• For the graduate scholarship - Must be currently enrolled in an undergraduate or graduate degree program at a 4-year, 2-year, vocational, or technical institution in the United States.

• For the high school senior scholarship - If you are currently attending high school or recently graduated within the past year, you can be considered for this scholarship. College acceptance and enrollment will be verified before awarding scholarship.

• Must be a US citizen or permanent legal resident.

• Must be a single parent or child of a single parent.

• All fields of study and GPAs will be considered.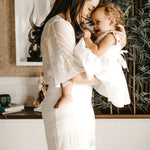 How to Apply
As a single parent, challenges in life can be more complex than your fellow peers on campus. We want to know, how do you manage your daily tasks, while also being a role-model to your child/children? What is your inspiration to continue your education? How do you spend quality time with your child/children while also being a student?

If you're the child or loved one of a single parent, how has this changed your life? What is your relationship to them? How does having a single parent affect the way you grew up and your view education?

Lastly, we want to know how can this scholarship positively impact your family? What are your aspirations and dreams?

To apply, submit an essay of 500-1000 words in the form below sharing your story based on the questions above. We will choose an applicant that can have the most impact in their family and community. The winner of this scholarship should strive to make a BIG, positive impact in the lives of those around them near and far.
Our mission
"The MyOrganicCompany mission is to help all moms and dads feel happy with their choices and know they are giving their baby the BEST organic food available! We were founded to help infants and toddlers grow with only the finest organic and GMO-free formulas from sustainable companies and trusted brands. We are creating a world with joyful babies, smiling parents, and MyOrganicCompany families."
Scholarship winners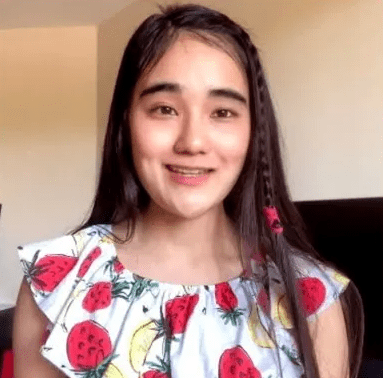 Leon Masuda
College winner, March 2022
"I sat down at the top of the stairs crying, listening to my parents as they yelled at one another. When I heard my mom cry out, I hurried downstairs and found her on the floor where my father had thrown her. I was nine years old. My mom and I moved to a shelter for abused women. As I lay there on that first night of what would become thirty, I remember the confusion, shame, fear of the unknown, and that I couldn't stop crying."
After this very traumatic event, Leon and her mother moved to the US from Japan to get a fresh start. 
"When I was twelve, my mom and I managed to escape to the U.S.A. from Japan. The weather, people, lifestyle, language… everything, the whole culture, was just different. There was no extended family, no family at all, around to help, and both my mom and I were lost. Speaking only rudimentary English, I found the public school to be frustrating and stressful with daily misunderstandings. The electric translator I had to carry made me conspicuous and uncomfortable."
Leon found the strenght, courage, and motivation to push through the challenges that could have held her back. She learned English, and asked her teahers questions until she was able to understand her school work. This is something that has motivated her to go to the University of California, Irvine to pursue a career in Mathematics.
"For me, giving back to the community that has helped me succeed is very important. I have many friends who unfortunately didn't make it to college, and I want to help those people. My dream is to support my family and become a role model. I am a first-generation college student, and I am confident that both my parents will be proud of my success. Most importantly, I will be proud of myself."
We love how Leon was able to take something that caused so much pain in her life, and use it as inspiration for her future, and the drive to want to help others in the same way. We are excited to be able to help her accomplish her dreams and make a bettter life for her and her mom!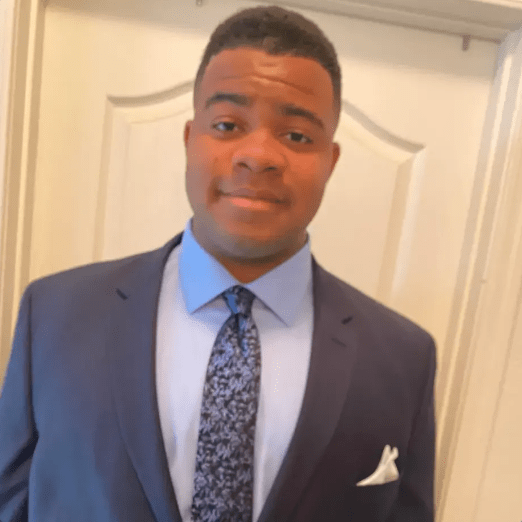 Hassonil (Sammy) A Jones II
High School Winner
"My mother is a single disabled retired educator. When she was working, I would be in daycare from 6 AM to 6 PM. She spent 25 years taking care of thousands of students, and when she was injured, she was able to focus on being at home spending time with me. "
Sammy's mother worked as an educator for 25 years. When she became disabled, she was able to focus more on helping Sammy. Sammy was able to learn better communications skills and feel the love of his mother. 
"As a 17-year-old Black American dual-enrolled Senior I have taken gifted, A/P and honors classes throughout my curriculum. I have played water polo and varsity basketball. I earned the Arizona Biliteracy seal as well as the seal for Advanced Academics along with 7 years of band experience."
Watching his mom work through her disablity has taugh Sammy that hard work and determination can help him make his dream of becoming a Chemical Engineer come true. He is planning on attending Arizona State University's Fulton School of Engineering.
"I want to help make this world a better place by solving problems with pollution, finding ways to harness new energy sources, producing new medicines, and building new structures."
We believe that Sammy will be able to accomplish all of his goals in life! We are very thankful that we will be able to help his do just that!
Diana Barber
College Winner, November 021
"After 17 years in an abusive marriage and a complicated, difficult divorce, I was diagnosed with complex PTSD. Through free, specialized therapy programs from two local, amazing, non-profit agencies, The Family Place and CAPSA, I made positive, forward, emotional progress. I was also introduced to Vocational Rehabilitation (Voc Rehab), and the burning question became what do I do for income? "
After going through an abusive marriage and surviving, Diana has looked at ways she can help other women like her. This is not always an easy process, especially with also having children that are in their teens that have ADHD & ASD. 
"As my therapy and emotions improved, I decided I wanted to help people in a similar way. I chose to become a life coaching and energy healing facilitation business owner. I would make a difference in the lives of women and their families who were also touched by trauma."
Diana is pushing forward and working on making a change, not only for her family, but also other families. She is working on a degree in Life Mastery Consulting at The Brave Thinking Institute.
"I have dreams! By attracting clients who can and will pay me for coaching them, I will not have to worry about financing. I can freely donate time and opportunities to help those who cannot afford my programs via the non-profits that helped me. I can teach heart-minded life coaches how to set up their businesses. I will earn my license and own a car, teaching my boys how to drive defensively and traveling to places where people need what I have. My boys will actually enjoy the fruits of my success while they are still with me. They will be willing to learn life skills from me and say POSITIVE things about our futures. I will offer awesome grants to others who are studying non-traditional careers. I will create a franchise program for the Trauma Ranches/Centers I am envisioning and qualified franchisees to run them. I will generously pay my blessings forward. Oh, the possibilities are exciting!"
We love how Diana was able to take something that caused so much trauma in her life, and use it as inspiration for her future, her kids futures, and the futures of women who have been through the same experiences. We are excited to be able to help her make her dreams come true!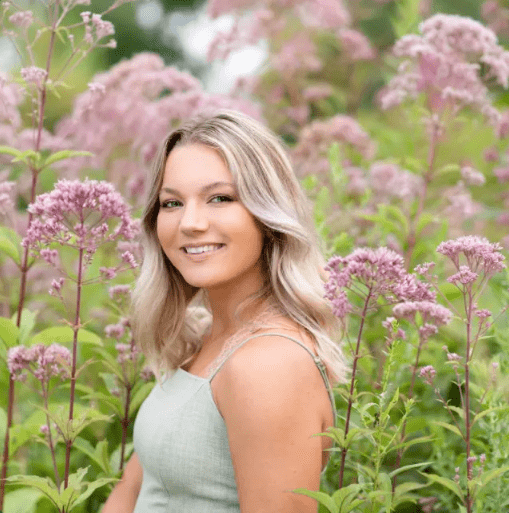 Riley Anderson
High School Winner
We are very excited to be able to help a young lady who's mom left when she was very young, lost the only other mother figure she had, her dad's fiancée, to a car accident in 2021, and was raised by an amazing single dad!
"Growing up with a single dad has been the most rewarding struggle I have had in my life so far. Being the daughter of a single parent has taught me responsibility, resilience, and independence. I will rely on these lessons for the rest of my life, making me a better student, mother, and friend. I am incredibly close with the parent I do have, and I am grateful for that. He has filled the role of both a mom and a dad, inspiring me in so many ways."
Being able to stay positive and looking at the good things in life can be difficult when you are with out one of your parents. Yet Riley has taken this experience and is applying it to her future in a positive way. 
"As a Christian, I have dreamed of going to a Christian college to pursue nursing, so that I can become a medical missionary. I have a heart for labor and delivery and would love to help provide for women who cannot afford care."
Riley will be pursing a nursing degree at Ohio Northern University. Once she has her degree she hopes to be able to help women around the world deliver babies in a safe environment. 
"Around eight hundred women die a day during childbirth, according to the World Health Organization. Ninety-nine percent of these deaths occur in developing countries. With the money used from this scholarship, I could help bring this number down, providing children with mothers. When these eight hundred women die a day, eight hundred babies are left to grow up with one parent or less. I could give back in a way that gives mothers the opportunity to know and love their babies--an opportunity my mom did not take advantage of. I could prevent some of the pain that I know so well, having lost two mother figures in my life."
Riley is wanting to make a big difference in the world and we know she can achieve her dreams! We are excited to have the opportunity to help her make a difference!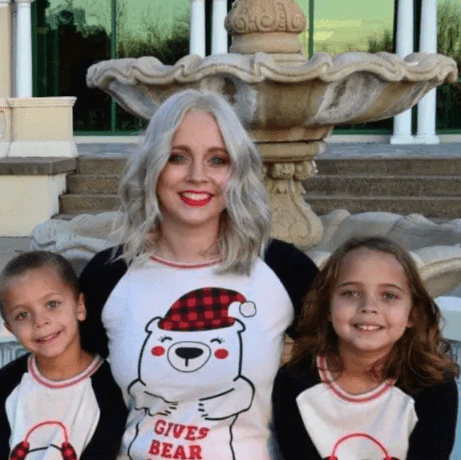 Crystal Star Hill
College Winner, February 2021
"In my family, no one went to college and not many even graduated high school. I want to be the first one with a degree, I want to show them that I can do it even with kids, no matter the obstacles in my way."
Being a role model for your young children can be quite challenging when you are a single mom, especially if you are the first in your family to graduate high school. With financial struggles and life circumstances (being raised by a single mom as well), teaching your own children that goals are achievable may seem impossible.
Crystal is not letting any road blocks stand in her way of success, as she plans on getting an accounting business degree at Tulsa Community College.
"I want to be a role model not only for my children but all the other single mothers out there that are afraid to take the leap of faith to further their education. I want people to know that you can do anything you put your mind to, and that it doesn't matter how many people in your life tell you that you 'Can't', because if you set goals and you work towards them and don't stop, you can absolutely do it."
We absolutely love her "can do" attitude and her motivation really inspired us. 
"I know that with a degree, I can reach all my goals I have in life. I want my kids to look up to me and see how strong and persistent I am and have the same qualities, the same drive for success in them."
We are so excited that we can help Crystal on her journey to success. She is a strong, capable single mother and we love that she is teaching her children to never give up!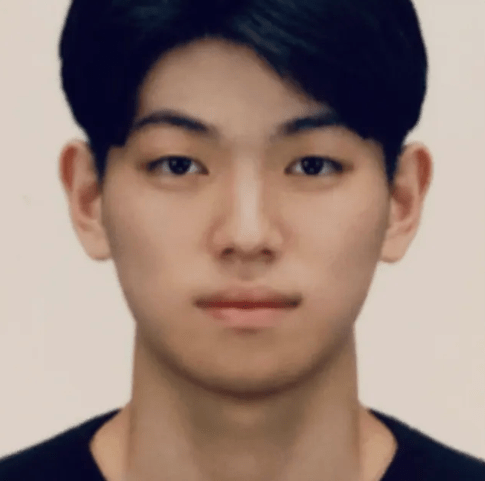 Jonathan Cho
High School Winner
We are very excited to have the opportunity to help an exceptional scholar, who has overcome so much in his life. The loss of his mother at a young age and being raised by his now single father never stopped Jonathan from striving to be the best. 
"After my mom's funeral, my dad officially became a single parent. He had to take care of me and my brother all on his own: support us financially, make us food, and check on us if we did our homework. It should have been a stressful and lonely time for him being responsible for taking care of two children and grieving the pain of losing his wife, but he never lost his smile in front of us."
This positive attitude through the midst of pain is such an important concept we all struggle with at some point. Jonathan has learned so much from his pain, and how to help him become a positive influence for others as well. 
"Through this, I also learned the importance of helping. It is rather a simple term, but it has a profound meaning into it...I realized the joy of helping others. Their faces filled with happiness and gratitude made me feel like I was part of something huge in this community, and this valuable experience made me want to specialize in a field that could help people."

Jonathan has decided to pursue his undergraduate degree in Chemistry at the University of Pittsburgh. Once completed he will pursue his goal of becoming a doctor.
"As I have been a cancer patient's family once, I know how painful it can get for both the patient and family. I want to give them the treatment they need physically and the comfort they need mentally."
We can't wait to see all the great impacts Jonathan will make in the medical field! We know he will be an amazing influence to those around him and we are thankful to help him in the beginning of his very long journey through his education.
Rachael Hewlett
August 2020
There is nothing that makes us happier than supporting a strong, single mother who has overcome life's greatest challenges and addictions. 
Our scholarship winner, Rachael, is currently pursuing a degree in Nursing through a concurrent program offered with Glendale Community College and Northern Arizona University. 
She plans to use her nursing degree by working in a rehab facility, psych unit, or detox where she can provide a safe space for people when they feel most vulnerable. She knows first hand how hard it is to recover from a seemingly hopeless state of mind and she would be honored to help anyone in need. 
"Addiction recovery and mental health needs are great in this world today, and I hope to help wherever I can."
Due to COVID-19, Rachael was out of work from her waitressing job as so many others have experienced. She hasn't let this deter her from her goals though! 
"I am hoping to pay for school and work 30-35 hours a week so I can still spend some stress free time with my daughter in between work, school, and studying."
We are excited to offer an opportunity for Rachael to spend more time with her daughter and continue being a positive role model in her life.
"I want to show my daughter that you can do anything in life and make your dreams a reality."
We can't wait to see the positive impacts that Rachael will make in everyone's lives and we are so thankful for our customers for helping make this possible!