Lebenswert Stage 2 Organic Baby Milk Formula

Lebenswert Stage 2 Organic Baby Milk Formula
Why we love Lebenswert Stage 2 Great for babies from 6 months + No added sugar Essential non-synthetic vitamins and minerals Bioland organic standard NO wheat, soy, or peanut ingredients. Gluten-Free Main carbohydrate is lactose GMO-Free 500g / 17.6oz of formula powder
All avaliable products are in the cart
Express Shipping: 2 - 6 business days.
Limited availability in stock.
Fast & Free Shipping
Available on 6, 8 & 12 pack orders.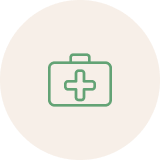 See Pediatrician
We always recommend speaking to your pediatrician before use.
Guaranteed Fresh
At least 6 months until expiration on all products.
Express Delivery
2-6 business day shipping available at checkout.
Subscribe & Save 5%
Never worry about your supply. Cancel anytime.
24/7 Customer Service
Because we know how important this is to you.
Product Description
The organic, ready-feed formula is here!

Lebenswert stage 2 organic bio infant milk formula is ideal for babies 6 to 12 months. Full of all the vitamins and essential ingredients your baby needs to grow up healthy. Formulated with German milk and EU certified—Lebenswert stage 2 provides only the best quality.

Lebenswert ready to feed formula is perfect for moms on-the-go. Lebenswert contains natural proteins, with the main carbohydrate being lactose. With fresh, organic milk, your baby will receive enough calcium to support healthy bones. You will never find synthetic vitamins or minerals in Lebenswert stage 2 ingredients. Each box comes with 500g / 17.6 oz of formula powder and lebenswert stage 2 instructions.

Throw out GMOs, pesticides, and herbicides with Lebenswert stage 2! Supporting local, German farmers who practice sustainable farming. Cows graze on luscious biodynamic fields, meeting Bioland organic standards. Bioland certification gives Lebenswert it's savory, sweet taste that babies LOVE. Lebenswert produces the superior milk formula, allowing babies to grow up the natural way.

Nutrients, such as vitamins C, A, D, B, and zinc, give babies the healthy body and immune system they deserve. With zero-sugars, organic ingredients, no chemicals, and 100% natural sources—your baby will grow-up nourished.

Lebenswert Stage 2 ingredients are as pure as they come! No maltodextrin, starches, or preservatives are in formulas. Artificial ingredients, such as added sugars, can be harmful if consumed regularly. Lebenswert is free of wheat, soy, and peanut ingredients; it is a gluten-free formula.

The difference between lebenswert stage 2 and 3 is the age requirements. Lebenswert Stage 3 is ideal for those wanting formula that will transition into the toddler stage. As for lebenswert stage 1 vs 2—the answer is simple—for those with babies over six months, choose stage 2. Ideally, stage 2 is for mothers weaning their baby off infant formulas, onto a heartier blend.

Lebenswert Bio Stage 2 directions are also easy and straightforward. Add the correct amount of formula to hot water—Lebenswert ready to feed makes parenting easier!

Unlike U.S. formulas, EU certified formulas must undergo strict, organic regulations. Don't gamble with your baby's health—choose organic baby formula! If you are looking for a nutritious natural baby formula, Lebenswert is just for you.
"The nutrition an infant receives, particularly up to the first year of life, will have lifelong effects on the growth and developmental abilities of the child as well as susceptibility to future medical illnesses"
- Dr. Jatinder Bhatia, MD, FAAP, leading Pediatrician