HiPP Goat Milk Stage 3 Organic Toddler Formula
HiPP Goat Milk Stage 3 Organic Toddler Formula
Why we love HiPP Organic Goat Milk Toddler Milk Stage 3: Toddler Milk for 12 Month Plus Organic A2 Goat Milk from HiPP Omega-3 and 6 LCPs (DHA and ARA) Organic Long Chain Fatty Acid for Energy GMO-Free With Calcium No Maltodextrin or non Lactose Sugars Environmentally Friendly Main Carbohydrate is Lactose 400g / 16oz of Formula Powder
All avaliable products are in the cart
Express Shipping: 2 - 6 business days.
Limited availability in stock.
Goat's Milk*, Lactose*, Vegetable Oils* (Palm Oil*, Rapeseed Oil, Sunflower Oil*), Goat's Milk Powder*, Galacto-oligosaccharides* from Lactose*, Calcium Carbonate, Fish Oil1, Sodium Citrate, Potassium Citrate, Vitamin C, Ferrous Sulfate, Magnesium Carbonate, L-tryptophan, L -tyrosine, L-cystine, Zinc Sulfate, Copper Sulfate, Vitamin E, Pantothenic Acid (Calcium-D-Pantothenate), Niacin (Nicotinamide), Vitamin A, Vitamin B1, Vitamin B6, Manganese Sulfate, Folic Acid, Sodium Selenite, Potassium Iodide, Vitamin K, D-biotin, Vitamin D (cholecalciferol), Vitamin B12.

*From organic farming

1. Contains DHA for visual development (The beneficial effect is obtained with a daily intake of 100 mg DHA per day). DHA belongs to the family of omega-3 fatty acids.
Our FREE 6/8/12 Pack Shipping: DHL Express, UPS Express, and FedEx Express (Mo-Fr) estimated 2-7 business days
Our Single Pack Shipping: Belgium Post, Netherland Post, and Landmark Global estimated 7 to 15 business daysDHL, UPS, FedEx Express
Estimated 2-7 business days (if it has been more than 15 business days, please contact us immediately!)Belgium Post, Netherland Post, and Landmark Global
Estimated 7 to 15 business day shipping(please note that with these carriers the packages are handed off to USPS or UPS once they get closer to the delivery destination, sometimes it is handed off twice)
If it has been longer than 20 business days please contact us immediately!
Happy Baby Guarantee Is your baby not doing well on this formula? We get it, not every formula is for every baby. We'll help guide you, and give you store credit to try another box for free.
Fast & Free Shipping
Available on 6, 8 & 12 pack orders.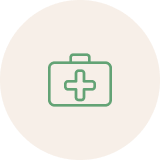 See Pediatrician
We always recommend speaking to your pediatrician before use.
Guaranteed Fresh
At least 6 months until expiration on all products.
Express Delivery
2-6 business day shipping available at checkout.
Subscribe & Save 5%
Never worry about your supply. Cancel anytime.
24/7 Customer Service
Because we know how important this is to you.
Instructions will also be included in your order.

Please refer to our Mixing Instructions Guide for charts and more!
Until 12 Months
After 12 Months
Water ounces
3
Scoops
3
Bottles per day
As needed
Water ounces
6
Scoops
6
Bottles per day
As needed
Age
Water ounces
Scoops
Bottles per day
Until 12 Months
After 12 Months
Nutrition Facts
Saturated fatty acids
1.3g
Monosaturated fatty acids
1.5g
Polyunsaturated fatty acids
0,4g
Linoleic acid (omega 6)
0.36g
A-linoleic acid (omega 3)
0.06g
Galacto-oligosaccharides
0.5g
Vitamins
Vitamin B1 (thiamine)
0.045mg
Vitamin B2 (riboflavine)
0.13mg
Saturated fatty acids
1.3g
Monosaturated fatty acids
1.5g
Polyunsaturated fatty acids
0,4g
Linoleic acid (omega 6)
0.36g
A-linoleic acid (omega 3)
0.06g
Galacto-oligosaccharides
0.5g
Vitamins
Vitamin B1 (thiamine)
0.045mg
Vitamin B2 (riboflavine)
0.13mg
"The nutrition an infant receives, particularly up to the first year of life, will have lifelong effects on the growth and developmental abilities of the child as well as susceptibility to future medical illnesses"
- Dr. Jatinder Bhatia, MD, FAAP, leading Pediatrician