Loulouka Stage 3 Organic Baby Milk Formula

Loulouka Stage 3 Organic Baby Milk Formula
Why we love Loulouka Stage 3: Great for babies from 10 months + EU certified organic Skimmed milk From Grass-fed Swiss Cows DHA for healthy brain development No Soy No Palm oil No added sugar Coconut Oil GMO-Free 900g / 32oz of formula powder
All avaliable products are in the cart
Express Shipping: 2 - 6 business days.
Limited availability in stock.
Fast & Free Shipping
Available on 6, 8 & 12 pack orders.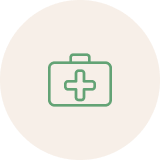 See Pediatrician
We always recommend speaking to your pediatrician before use.
Guaranteed Fresh
At least 6 months until expiration on all products.
Express Delivery
2-6 business day shipping available at checkout.
Subscribe & Save 5%
Never worry about your supply. Cancel anytime.
24/7 Customer Service
Because we know how important this is to you.
Product Description
Tired of searching for that well-balanced organic formula? Look no further!

Loulouka Organic Formula Stage 3 is for infants 10+ months and for transferring to bottle-feeding. High quality organic baby formula for mothers on a budget. If you want a formula that provides all the essential nutrients your baby needs without harmful additives—Loulouka is for you! This product comes in an amount of 900 g / 32 oz of formula powder per box.

Made with 100% organic Swiss cow's milk and blended with an assortment of vitamins and minerals for your baby.

Loulouka has a certified team of over 10 years of experience in the field and exceptional customer service. Loulouka is one of the best organic baby formulas from Europe for its clean list of ingredients. EU organic certified and free from artificial preservatives. Additionally, Loulouka organic baby formula contains no soy, supporting optimal brain development in infants. You will never see palm oil, preservatives, soy, sugar, or GMOs used in Loulouka.

Loulouka proudly opts palm oil out and replaces it with coconut oil. This is because regularly eating meals containing palm oil can increase 'bad' lipoprotein cholesterol. Also, they are an organic baby formula with no corn syrup. Like palm oil, corn syrup is damaging for infant growth. Fortunately, Loulouka products promote healthy development in infants. Loulouka sticks to non GMO organic baby formula ingredients to fulfill its wholesome promise.

Competing baby formulas contain toxic, unregulated ingredients. Why would you want to feed your baby something damaging? Don't take chances. Exclusively blended with all essential nutrients; Loulouka is required to go through 50 quality checks before leaving the factory. The best organic baby formula powder for all babies over 10 months.


"The nutrition an infant receives, particularly up to the first year of life, will have lifelong effects on the growth and developmental abilities of the child as well as susceptibility to future medical illnesses"
- Dr. Jatinder Bhatia, MD, FAAP, leading Pediatrician