Nannycare Stage 3 Organic Goat Milk Formula (900g)

Nannycare Stage 3 Organic Goat Milk Formula (900g)
Why we love Nannycare Stage 3: Nutritionally designed for toddlers 1-3 years Complementary to a varied, healthy and balanced diet Whole New Zealand goat milk Contains Omega 3 LCPs Contains Vitamin D - contributes to normal function of the immune system in children Source of Calcium needed for normal growth and development of bones in children Iron contributes to the normal cognitive development of children Naturally contains only A2 beta casein Non GMOs and No palm oil Main Carbohydrate is lactose 900g / 28oz of formula powder
All avaliable products are in the cart
Express Shipping: 2 - 6 business days.
Limited availability in stock.
Fast & Free Shipping
Available on 6, 8 & 12 pack orders.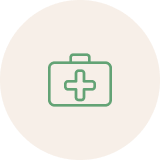 See Pediatrician
We always recommend speaking to your pediatrician before use.
Guaranteed Fresh
At least 6 months until expiration on all products.
Express Delivery
2-6 business day shipping available at checkout.
Subscribe & Save 5%
Never worry about your supply. Cancel anytime.
24/7 Customer Service
Because we know how important this is to you.
Product Description
Nannycare Stage 3 growing up goat milk is uniquely designed for children age 1 through age 3 as a supplement to varied and healthy solid nutrition. Nannycare stage 3 provides gentle nutrition with 900g of powdered formula powder per container.

Nutritional habits are formed in toddlerhood and have a huge impact on the overall health and well-being of our children. Nannycare formulas are made from 100% natural, full cream premium goat milk with the addition of important, vital ingredients to support your toddler's growth and development while filling in the gaps that come with solid food exploration.

Nannycare infant and toddler formulas are manufactured in New Zealand and based around a Co-Operative of farms dedicated to producing only the best goat milk, which is especially suited for babies and young children. Certified by the EU in 2014, Nannycare joins a prestigious line of infant and toddler milks that are guaranteed to only have pure ingredients without artificial pesticides, herbicides, steroids, chemicals, or toxic metals. Nannycare also chooses not to use potentially environmentally jeopardizing ingredients like coconut oil or palm oil and instead uses a blend of vegetable oils.

All Nannycare formulas are made from this 100% natural, full cream premium goat milk with the addition of important, vital ingredients. There is no skimmed milk or whey in Nannycare baby formulas. Similar to breastmilk, Goat's milk contains natural prebiotics that aid in digestion and absorption. Goat milk also has higher amounts of vitamin A, riboflavin, calcium, potassium, and niacin to further aid in bone growth and muscle development for the busy days of play and learning. Nannycare toddler formulas support even the most sensitive digestive systems with natural A2 milk proteins that complement the elevated levels of vitamin D, calcium, and iron a toddler needs to thrive.

Nannycare goat milk formulas are a wholesome alternative to cow's milk formulas as a breastfeeding supplement or as stand alone nutrition. When transitioning from formula to a solid food diet, Nannycare growing up goat milk based toddler milk is nutrition toddlers love and parents appreciate.


"The nutrition an infant receives, particularly up to the first year of life, will have lifelong effects on the growth and developmental abilities of the child as well as susceptibility to future medical illnesses"
- Dr. Jatinder Bhatia, MD, FAAP, leading Pediatrician