Premibio Organic Goat Milk Stage 2

Premibio Organic Goat Milk Stage 2
Premibio Premichevre Organic Goat Milk Stage 2 is complete nutrition designed with 100% Organic A2 Whole Goat Milk without Palm Oil (Coconut Oil instead). Plant-based DHA is used instead of fish oil. No wheat, soy, peanut ingredients, synthetic preservatives, or gluten. 100% of dairy ingredients are goat milk based.   For the specific needs of babies 6-12 months. 600g / 21.16 oz of formula powder
All avaliable products are in the cart
Express Shipping: 2 - 6 business days.
Limited availability in stock.
Powdered goat's whole MILK (42%), corn maltodextrin, vegetable oil (sunflower, coconut', rapeseed"), goat's MILK LACTOSE' oil extracted from microalgae Schizochytrium sp. Minerals: calcium carbonate, magnesium oxide, iron fumarate, iron lactate, zinc sulphate, copper sulphate, manganese, sodium chloride, sodium selenite, potassium iodide. Vitamins: A (retinol acetate), D3 (cholecalciferol), E (a-tocopherol), K1 (phylloquinone), B1 (thiamine hydrochloride), B2 (riboflavin), C (sodium ascorbate), B3 (niacin), B6 (pyridoxine), B12 (cobalamin), B5 (calcium pantothenate), B8 (biotin), B9 (folic acid). * 100% of agricultural ingredients are cultivated according to organic farming methods. Certified distribution by Qualisud, 6 rue Georges Bizet, 47200 Marmande, FRANCE
(1) Plant source docosahexaenoic acid (Schizochytrium sp.).
(2) Certified fish oil free, suited for vegetarian babies.
Our FREE 6/8/12 Pack Shipping: DHL Express, UPS Express, and FedEx Express (Mo-Fr) estimated 2-7 business days
Our Single Pack Shipping: Belgium Post, Netherland Post, and Landmark Global estimated 7 to 15 business daysDHL, UPS, FedEx Express
Estimated 2-7 business days (if it has been more than 15 business days, please contact us immediately!)Belgium Post, Netherland Post, and Landmark Global
Estimated 7 to 15 business day shipping(please note that with these carriers the packages are handed off to USPS or UPS once they get closer to the delivery destination, sometimes it is handed off twice)
If it has been longer than 20 business days please contact us immediately!
Happy Baby Guarantee Is your baby not doing well on this formula? We get it, not every formula is for every baby. We'll help guide you, and give you store credit to try another box for free.
Fast & Free Shipping
Available on 6, 8 & 12 pack orders.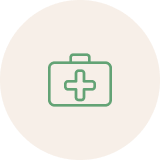 See Pediatrician
We always recommend speaking to your pediatrician before use.
Guaranteed Fresh
At least 6 months until expiration on all products.
Express Delivery
2-6 business day shipping available at checkout.
Subscribe & Save 5%
Never worry about your supply. Cancel anytime.
24/7 Customer Service
Because we know how important this is to you.
Product Description
Premibio Premichevre Organic Goat Milk Stage 2 is perfectly balanced for babies 6-12 months old. This premium follow-on formula is naturally gentle and wholesome for even the most delicate systems. 100% natural, nutritionally balanced, and organic.

At this stage, Premichevre Organic Goat Milk continues to complement breast milk or as an accompaniment to your babies' beginning solid food diet.

Lactose is the main ingredient, without added sugars, just organic nutrition that is well balanced to support your baby's cognitive development and physical growth.

Premichevre Organic Goat Milk Stage 2 is carefully designed with necessary vitamins and minerals such as Vitamins A, C, D, and iron to boost bodily and nervous system formation.

This unique follow-on formula, with dairy ingredients exclusively from goat's milk, is enriched with DHA of vegetable origin and is guaranteed to be manufactured without fish oil and palm oil. Naturally occurring A2 prebiotics from GOS aid in the growth of good bacteria in the gut to make digestion and absorption easier for even the most sensitive babies.

Like all Premibio formulas, Premichevre Organic Goat Milk Stage 2 follows all strict infant nutrition regulations and EU standards. This follow-on formula is sourced sustainably, and all ingredients are certified EU organic to ensure they are 100% free from steroids, pesticides, growth hormones, and non-medical necessary antibiotics.
Instructions will also be included in your order.

Please refer to our Mixing Instructions Guide for charts and more!
Water (mL)
180
No of Spoons
6
No of meals
3-4
Water (mL)
210
No of Spoons
7
No of meals
2-3
Age
Water (mL)
No of Spoons
No of meals
Nutrition Facts
Monosaturated fatty acids
1.14g
Polyunsaturated fatty acids
0.40g
Monosaturated fatty acids
1.14g
Polyunsaturated fatty acids
0.40g
Manufacturer
Prémibio, a French brand, is committed to being constantly at the heart of organic farming by exclusively offering products from organic farming. This organic company invests ethically and sustainably with its partners, suppliers, customers, and employees.

The first infant nutritional brand to offer organic anti-reflux and organic growth milk, which can be diluted cold. Researcher and innovator, the Prémibio brand was launched in 2014 as the first organic infant milk made from goat's milk specially designed to be used from birth. This unique formula paved the way for many global goat-milk-based recipes and brands.

Another first was in 2015; Premiriz introduced the premiere "vegan" infant milk made from hydrolyzed organic rice protein for children with allergies.

Prémibio meets all nutritional requirements at every stage, age, and digestive situation and uniquely without palm oil.
"The nutrition an infant receives, particularly up to the first year of life, will have lifelong effects on the growth and developmental abilities of the child as well as susceptibility to future medical illnesses"
- Dr. Jatinder Bhatia, MD, FAAP, leading Pediatrician