Premibio Organic Goat Milk Stage 3

Premibio Organic Goat Milk Stage 3
Premibio Premichevre Organic Goat Milk Stage 3 is complete nutrition designed with 100% Organic A2 Whole Goat Milk without Palm Oil (Coconut Oil instead). Plant-based DHA is used instead of fish oil. No wheat, soy, peanut ingredients, synthetic preservatives, or gluten. 100% of dairy ingredients are goat milk based.   For the specific needs of babies 12-36 months. 600g / 21.16 oz of formula powder
All avaliable products are in the cart
Express Shipping: 2 - 6 business days.
Limited availability in stock.
Fast & Free Shipping
Available on 6, 8 & 12 pack orders.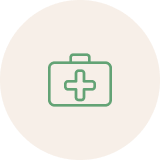 See Pediatrician
We always recommend speaking to your pediatrician before use.
Guaranteed Fresh
At least 6 months until expiration on all products.
Express Delivery
2-6 business day shipping available at checkout.
Subscribe & Save 5%
Never worry about your supply. Cancel anytime.
24/7 Customer Service
Because we know how important this is to you.
Product Description
Premibio Premichevre Organic Goat Milk Stage 3 is perfectly balanced for babies 12-36 months old. This premium follow-on formula is naturally gentle and wholesome for even the most delicate systems. 100% natural, nutritionally balanced, and organic.

At this stage, Premichevre Organic Goat Milk continues to complement breast milk or as an accompaniment to your babies' well-balanced diet.

Premibio has high nutritional standards, which is all stages of Premichevre organic goat formula are free of additives like palm or fish oil. Instead, they use a sustainable vegetable oil mixture and plant-based DHA (Omega-3 essential fatty acid) derived from algae for a healthy vegetarian-friendly formula. It's also soy-free and gluten-free.

Premichevre Organic Goat Milk Stage 3 is carefully designed with necessary vitamins and minerals such as Vitamins A, C, D, and iron to boost bodily and nervous system formation.

Naturally occurring A2 prebiotics from GOS aid in the growth of good bacteria in the gut to make digestion and absorption easier for even the most sensitive babies.

Like all Premibio formulas, Premichevre Organic Goat Milk Stage 3 follows all strict infant nutrition regulations and EU standards. This follow-on formula is sourced sustainably, and all ingredients are certified EU organic to ensure they are 100% free from steroids, pesticides, growth hormones, and non-medical necessary antibiotics.
"The nutrition an infant receives, particularly up to the first year of life, will have lifelong effects on the growth and developmental abilities of the child as well as susceptibility to future medical illnesses"
- Dr. Jatinder Bhatia, MD, FAAP, leading Pediatrician