When your little one receives European baby formula that is specially designed with all the necessary nutrition to grow and thrive, it will not be long before you need to move from two ounces of baby formula to three ounces, then three ounces to four, etc.
As you continue to meet your baby's nutritional needs, what happens when your baby wants only half an ounce more of baby formula?
Preparation for European baby formula is a perfect balance of water to powdered baby formula. The scoop that comes in your European baby formula is exact nutrition per your brand mixing instructions.
Side effects from too much water:
Baby formula will contain fewer calories per ounce and not provide enough calories for your baby to thrive

Disturbs the electrolyte balance

Possible water intoxication: too much water dilutes a baby's normal sodium levels and/or potassium

Can cause seizures and even brain damage

Stunt in growth

Nausea and vomiting

Diarrhea

Restless or fussy baby
Side effects of too much formula:
Thirst

Nutritional deficiencies

Constipation

Dehydration

Can cause liver damage

Kidney problems from baby getting too much protein
Babies' bodies and nervous systems are developing very fast. If there is a deficiency in minerals, proteins, or fats, it will lead to nutritional problems that can have lasting effects.
Just because your baby is in between ounces of baby formula or at an odd number, depending on your European baby formula brand, does not mean that you have to get frustrated with the formula scoop. Rather than trying to guess at the exact half of the measurement, we suggest making a day's worth of baby formula.
On an average day, your baby should take in about 2 ½ ounces of baby formula a day per every pound of body weight. This can fluctuate from day-to-day to meet a baby's needs.
Following are some very basic averages to help give you a place to start.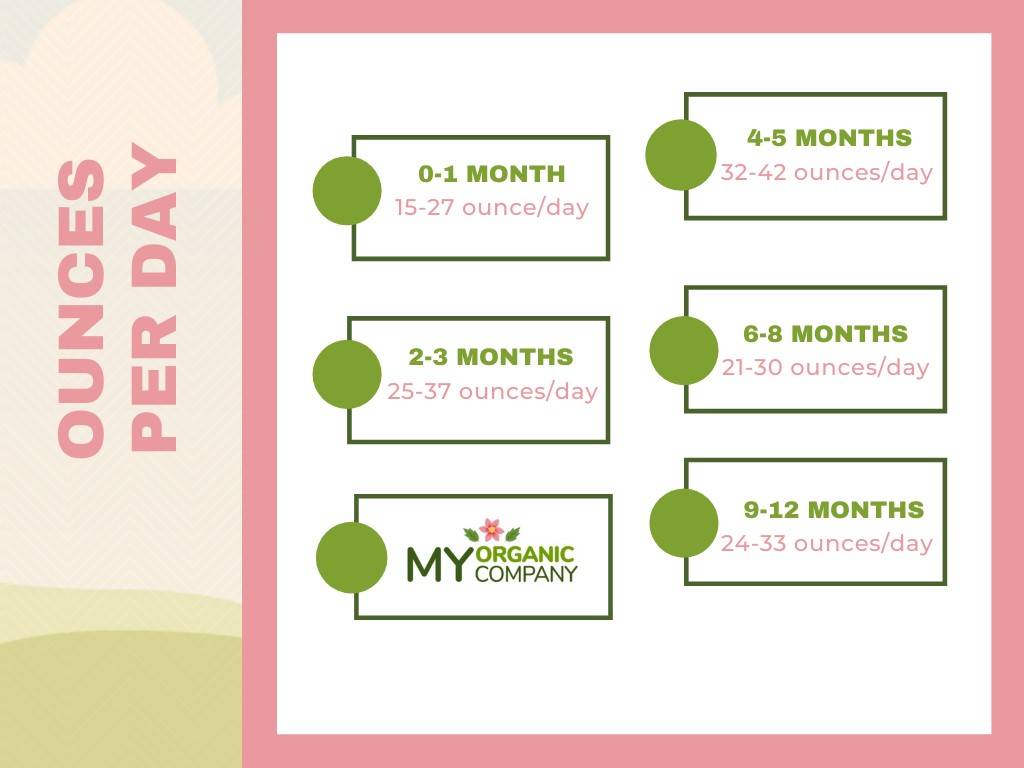 How to Prepare Formula for the Day

Dedicate a pitcher to your baby's formula.

Follow the directions that come with your European baby formula carefully; it will make sure that you have the right measurements every time.

Most have the same powder-water ratio―one scoop to 1 ounce―but not all (Holle Goat for example uses ml).

Parents should always double check to make sure they know the correct mix.

Use the scoop that comes with the box, other scoops might be slightly different.

When measuring the powder, scoop it up and use a clean knife to scrape away excess powder.

Don't pack the formula into the scoop.

Add the powder to the water and mix well.

When the pitcher is empty after 24 hours, clean it and make a fresh batch for the next 24 hours.
If you have a question about mixing your baby powder formula please feel free to reach out.
My Organic Company is always here for all your nutritional questions and concerns.
As parents and caregivers we also know that your journey only begins with 100% organic nutrition, that is why we have created a space for everyday advice, laughter, and companionship. Please join us in the HiPP Holle Kendamil & European Baby Formula Parent Community. We look forward to seeing you there.