If your baby is experiencing sensitivities to cow milk formula, you may have noticed worrying symptoms such as digestive problems or skin rashes.
Fortunately, there is an alternative to cow's milk-based baby formulas that will meet all your little one's nutritional needs without the uncomfortable irritations.
Goat milk baby formula is a common substitute that is naturally designed to be gentle, and just like cow's milk formula, can provide all the proteins, vitamins, and minerals your infant needs for healthy growth and development.
Popular goat milk formula brand, Kabrita, offers families looking for options outside of cow's milk-based formulas a balance of excellent ingredients with a pleasant taste and smell both parents and babies can appreciate.

Kabrita goat milk formula is produced by Ausnutria brand infant nutrition, whose expertise has been built on more than 100 years of experience in the dairy industry and top quality. Plus, the milk is supplied from pristine locations in The Netherlands.
Rich traditions form the foundation of immense expertise and experience in producing infant formula.
The history of this company can be traced back to their oldest factory founded in 1897 by Mr. Kramer. The factory was named "de Vechtstreek," a name still proudly borne today by the company premises.
Today, the goat milk used for Kabrita European baby formula is collected via Holland Goat Milk where the brand cooperates with more than 50 affiliated goat farmers in the Netherlands.
Final production locations are located in Ommen, Kampen, Leeuwarden, and Heerenveen, Netherlands. These sites have all the necessary expertise and facilities to produce the highest quality baby and toddler formula available.
Goat Milk: The Gentle and Nutritious Alternative
Goat milk has a number of unique characteristics that make it the best alternative to cow's milk. The most important characteristics are its easy digestibility, nutrients that mimic breast milk, and its deliciously mild taste.
Goat milk is naturally easy to digest, largely due to unique fat and protein composition. The smaller fat globules and relatively high amounts of short- and medium-chain fatty acids found in goat milk are easy for even the most immature digestive system to break down.
In addition, the low amount of A1-casein protein in goat milk helps to form a softer curd in the stomach and pass through the digestive system more gently.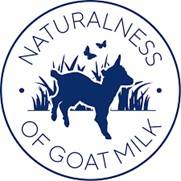 Besides the unique proteins and fatty acids, goat milk naturally contains elevated levels of important nutrients including vitamins A, D, B1, B2, and B12, minerals, calcium, phosphorus, magnesium, zinc, and iodine.
Goat milk also naturally contains a high concentration of nucleotides, which help to support your baby's delicate immune system and aid in healthy cell growth.
Research suggests goat milk infant formula has similar prebiotic properties to breast milk and could play a role in supporting healthy gut function in infants. The study indicates the prebiotic oligosaccharides in goat milk formula are effective at selectively promoting the growth of healthy bacteria in the gut, which further facilitates absorption of all the natural goodness in your little one's goat milk baby formula.
One of the biggest advantages of goat milk is the great taste. Goat milk has a distinctive mild taste, which is different from other types of milk.
Consumers that have tried goat milk often describe the taste of goat milk as being mild, light, fresh, and absolutely delicious, one that comes close to the taste of human breast milk.
Kabrita Goat Milk Formula Benefits
Kabrita infant formulas and toddler follow-on milk are a great option with pure ingredients for families who notice cow's milk sensitivity in their babies.
Outside of sensitivities, Kendamil European baby formulas are perfect for any parents looking for a gentle, natural supplement or alternative to breastmilk.
Kabrita formulas have benefits for all families starting with the goodness of the Dutch goat milk.
The Netherlands is known as a dairy country and for good reason. The natural rich soil and climate conditions allow pastures and dairy animals to flourish.
Kendamil goat milk is supplied by a group of over 80 select goat farmers who have committed to comply with the strict quality requirements of their subsidiary Holland Goat Milk B.V.
It is of special note that the Dutch quality requirements for the goat milk sector are higher than prescribed by the European Union.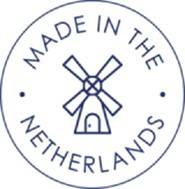 Under Dutch regulations, the quality of Kabrita goat milk is safeguarded in various ways. For example, the goat milk, from the goat farm to the production companies, is under the constant control of the Netherlands Controlling Authority for Milk and Milk Products (COKZ) and all of Kabrita goat farmers are affiliated with Kwaligeit (QualiGoat), the national chain quality system especially created for the goat milk farming sector.
Additionally, all farmers comply with the additional requirements specified by Kabrita to ensure the milk for infant formulas are held to the highest standards.
In the American infant formula industry, the standard is to replace animal fat with a vegetable oil blend in order to best match the complex fatty acid composition found in breast milk.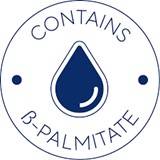 Kabrita Goat milk formula contains a fat blend with beta palmitate, Beta-palmitic acid is a natural fatty acid found in human milk and is responsible for several of its physiological positive effects.
Kabrita uses beta-palmitic acid in formula milk because it enhances infant nutrition and causes comparable benefits of breastmilk.
Beta palmitate influences fatty acid metabolism and improves mineral balance.
No Hormones or Antibiotics
The use of hormones and antibiotics is strictly regulated and controlled via the Dutch dairy milk system.
Kabrita goat farmers are not allowed to use hormones unless this is required by medical condition and antibiotics can only be used in a curative way, not in a preventive way.
For families this means pure goat milk used for your infant's nutrition.
All Kabrita baby formulas contain the necessary vitamins and minerals such as vitamins C and D to support the normal functioning of your little one's immune system.
These vitamins work together with calcium to contribute to the maintenance of normal bone growth and development.

No Heavy Metals or Toxic Ingredients
Free from heavy metals like arsenic, mercury, lead, and cadmium: Kabrita takes special interest in monitoring its products to ensure they are free of these toxic ingredients.
During the first years of an infant's life, any exposure to toxins can make harmful changes in a baby's development. Kabrita follows strict regulations never adding non-lactose sugars, GMO ingredients, preservatives, or artificial fillers.
GOS stands for Galacto-Oligosaccharides; also known as prebiotic fiber. Prebiotic oligosaccharides (OS) are the third most prevalent component in breast milk and they are also found naturally in goat milk.
These prebiotics are extremely important in the first months of life. HMOs are enhancing the development of the intestinal microbiota and support immune protection in infants, because the gut is where 70% of an infant's immune reaction resides.

Goat's milk naturally contains nucleotides. A nucleotide is one building block of our DNA. Whenever proteins have to be produced, and they have to be produced all the time, we are consuming nucleotides.
Dietary nucleotides enhance a number of immune responses and the growth, differentiation, and repair of the gut.
Omega fatty acids DHA and AA are long-chain polyunsaturated fatty acids (LC-PUFAs) that play a crucial role in infant growth and development. These nutrients are key for developing vision in babies 12 months and younger.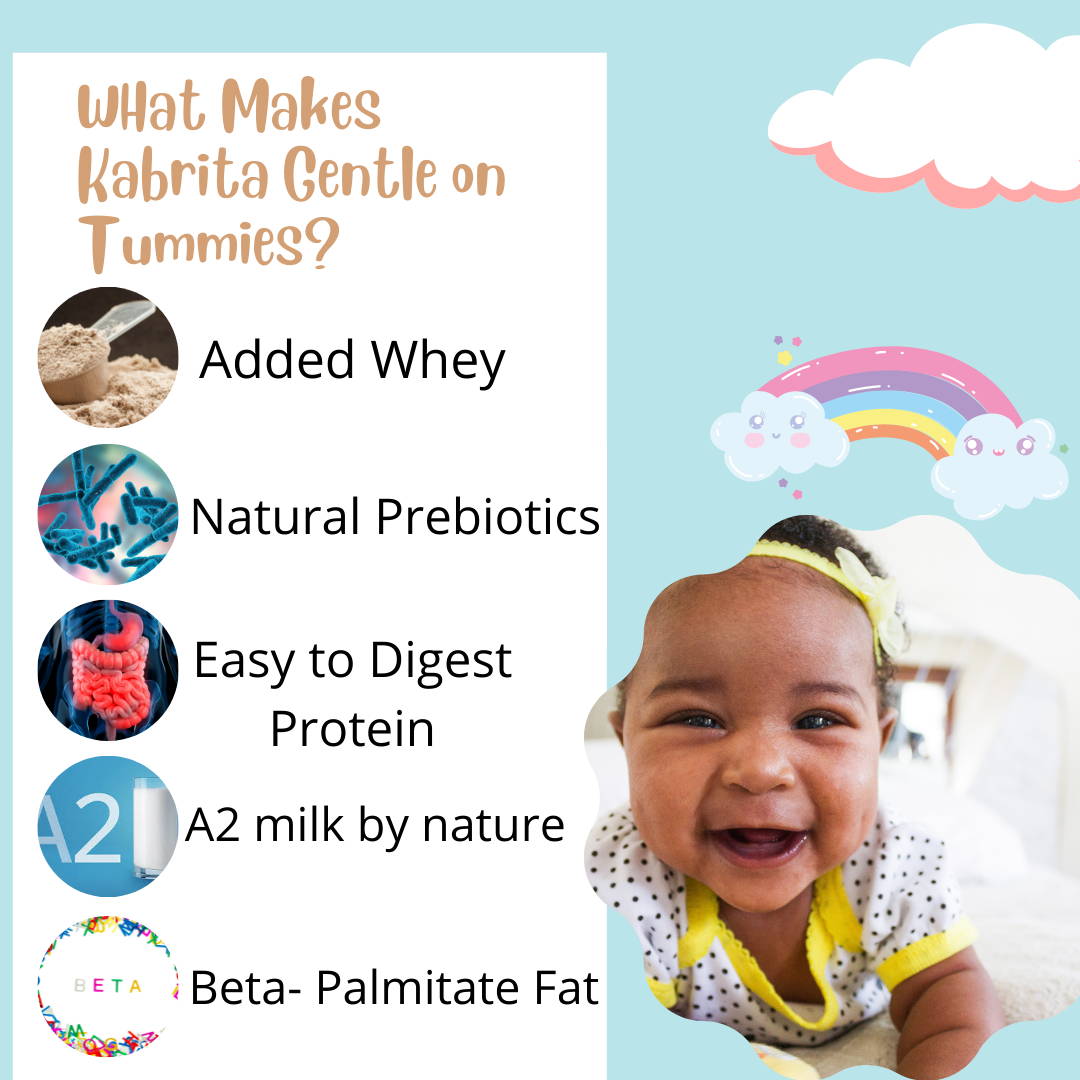 Kabrita Goat Milk Baby Formula Stages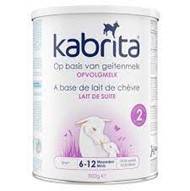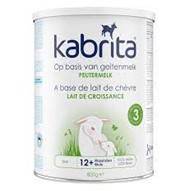 Kabrita European goat milk formula provides all the nutrition needed for babies when used as an alternative or supplement to cow's milk and for toddlers filling in the gaps as they transition from breastfeeding or bottle-feeding to solid food
Goat milk formula is a suitable alternative for children with cow milk sensitivities, as it contains fewer allergens and is easier to digest.
Kabrita infant formulas are best for babies from birth to twelve months, while their toddler follow-on milk is designed for little ones over a year.
Kabrita Stage 1: First Formula
Kabrita infant goat milk formula stage 1 is suitable from birth to 6 months (can be used after 6 months while supplementing with solids).
Kabrita is a gentle nature of goat milk with nutrients such as whey protein, DHA, omega-3 fatty acids, and dietary fibers and is perfectly balanced to be a standalone formula or as a gentle companion to breast milk.
Made with goat milk as the first ingredient and without starch, maltodextrin, corn syrup or soy, this stage is gentle enough for the first days of life.
Per 100 ml of prepared formula, Kabrita stage 1 has 67 kcal of energy, 3.5 grams fat, 7.4 grams carbohydrates, and 1.3 grams protein.
Kabrita Stage 2: Follow on Formula
Kabrita follow on goat milk stage 2 is made with ingredients of the highest quality; this unique formula can be used as a supplement to your little one's new diet.
Continuing with the beneficial vitamins and minerals, Kabrita stage 2 also contains goat whey protein, omega-3 fatty acids, and prebiotic fiber.
For the more discerning older baby, Kabrita stage 2 has a mild taste and aroma that will suit even the pickiest babies.
Per 100 ml of prepared formula, stage 2 has 67 kcal of energy, 3.3 grams fat, 7.9 grams carbohydrates, and 1.4 grams protein.
Kabrita Stage 3: Toddler Milk Formula
Designed for active babies aged 12 months and older, Kabrita stage 3 toddler milk is specially designed to help meet the needs of your little one during this busiest stage in their life.
Made using goat milk of only the highest quality, it is packed with vitamins and minerals to help your little one grow while also providing extra energy and protein to meet every developmental milestone.
Kabrita stage 3 is a great tasting supplement as your child transitions to a full, solid nutrition diet.
Per 100 ml of prepared formula, stage 3 has 68 kcal of energy, 2.9 grams fat, 8.1 grams carbohydrates, and 2 grams protein.
Where does the name 'Kabrita' come from?
Kabrita is derived from the Spanish word 'Cabrito" which means little goat or kid.
Is Kabrita formula organic?
No, Kabrita baby and toddler formulas are not organic. But they contain non-GMO ingredients and are made in the Netherlands, so they are produced to strict European food-production standards.
Does Kabrita have the expertise necessary to produce infant and toddler formulas?
Kabrita is a division of Ausnutria Nutrition, established in 1897. This dairy group comprises three well-known dairy and baby and infant formula production facilities in the Netherlands. The company has a rich history in the development and production of baby and toddler formulas.
Does Kabrita contain lactose?
Yes, Kabrita formulas contain lactose, but goat's milk is slightly lower in lactose than cow's milk.
Is Kabrita similar to breast milk?
Kabrita goat milk infant and toddler formulas are naturally closer to breastmilk, having similar prebiotic properties that play a role in supporting healthy gut function in infants.
There are 14 naturally occurring prebiotic oligosaccharides in the goat milk formula. Five of these are also found in human breast milk.
How can I be sure that the product I have is an original Kabrita product?
The easiest way to check if you have an original Kabrita product is to look at the code on the base of the tin.
This code is linked to our production facility and should read: NL Z0238 EC, NL Z4057 EC, or Pluto NL Z4056 EC.
Why is goat milk not recommended for infants?
Homemade or fresh goat milk is not recommended for infants because it lacks some of the key nutrients that they need — and neither is fresh cow's milk.
However, specially made European baby formulas such as Kabrita are well suited for infants and toddlers with fortified pure ingredients that meet and even exceed all nourishment requirements for healthy growth and development.
Kabrita Goat Milk Baby Formulas
Kabrita goat milk baby and toddler formulas start with Dutch milk that is held to the highest of European standards. This primary ingredient along with a perfect balance of vitamins and minerals allows Kabrita to come as close as possible to the comparison of breast milk.
Specifically designed for all your baby's nutritional and developmental needs, these formulas combine all the ingredients families want with a great taste and smell that babies' love.
Just like all European baby formulas found at My Organic Company, Kabrita European baby formula is unique nutrition designed for your unique little one.