Loulouka Formula
Loulouka Baby Formula offers some of the best ingredients!
Designed with skimmed milk, from the well-taken care of Swiss cows!  Plus, they usecoconut oil instead of palm oil, making them an amazing option. This is why we at MyOrganicCompany love Loulouka!
When choosing the best baby formulafor your little one,you will want to avoid non-organic milk products that contain growth hormones, GMOs, synthetic nutrients, carrageenan, and harmful pesticides or herbicides. Loulouka baby formula meets all of these requirements and has a reputation as being the best organic baby formula in the market. Your baby will love that it is delicious, nutritious, and free of harmful ingredients found in American infant formulas.
Loulouka Baby Formula Stages:  
Loulouka Stage 1 - Newborns  The perfect whey protein infant breastmilk substitute.
Loulouka Stage 2 - 6-12 months  This stage is for babies who need nutrients to grow.
Loulouka Stage 3 – 10+ months  Ideal for babies who are beginning to eat solid foods.
Loulouka Formula Reviews
Loulouka formulais made in Switzerland from certified organic milk andhas earned aEuropean Union Certified Organic farmingqualification for brand excellence.Loulouka baby formulawas created by parents as abreastmilk substitute.Loulouka meetsyour baby's nutritious needs from birth to toddler as it contains critical nutrients like vitamins A, C, & D, Calcium, and Omega-3 essential fatty acids.The fat blend in Loulouka supports normal baby growth and brain development.Loulouka performs fifty quality assurance batch tests before shipping its formula.Loulouka uses coconut milk rather than palm oil and has no soy, maltodextrin (in stage one), preservatives, sugar, coloring, nuts, eggs, or genetically modified ingredients.The Louloukaformula maker is eco-friendlyas the company uses sustainable production and packaging as well as recycles 100% of its manufacturing waste.
More Details:
Produced in Switzerland, home of the world's best dairy farms, Loulouka provides organic nourishment straight to your baby's bottle. EU organic certified without any artificial pesticides or herbicides—your baby will get the safe nourishment they deserve. 
Loulouka is one of the newest and best organic baby formulas from Europe for its clean list of ingredients. Loulouka is rich in vitamins required for your baby to grow healthy:
Iron, Vitamin A, Vitamin C, and Vitamin DCoconut oil is added for better absorption of essential ingredientsNo soy or palm oil is used in Loulouka Organic products
With many traditional baby formulas containing harmful, unregulated ingredients—it's hard to imagine giving your baby anything other than organic baby formula. Loulouka is specially blended with all essential nutrients and is 100% suitable as a breastmilk substitute. Required to go through 50 quality checks before leaving the factory—you can say goodbye to baby formula worries. You will never see preservatives, sugar, or GMOs used in Loulouka! 
We sell all the stages your baby needs, from birth to toddler! No need to switch to any other brand, Loulouka grows with your baby and helps you choose healthy ingredients through the most important development stages!! 
Why choose Organic European baby formula?
Minimize exposure to chemicals and pesticides - often passed through the milk made from the cows and ingredients used to make the baby formulaAbsolutely NO carrageenan is allowed in their formula!!!NO Synthetic nutrients are used in organic baby formula in Europe, but American formula still has some included like lutein, lycopene, nucleotides, taurine, and l-carnitine.
What Is The Best Formula For A Newborn Baby? US v. EU Formulas
There are extreme differences between European baby formula and those manufactured in the United States. Research by the Clean Label Project found 65% of American baby formulas tested positive for arsenic (those with an organic USDA label had two times as much), 58% had cadmium (soy-based baby formulas had seven times more than cow-based baby formulas), 36% had lead, and 10% had the cancer-causing agent acrylamides. European infant formulas don't have any pesticides, insecticides, or herbicides, which makes Loulouka baby formula worth investing!
Choosing the right baby formula starts with scrutinizing the ingredients your baby will consume. USDA-approved organic baby formula allows harmful chemicals in your infant milk, but Loulouka's formula is 100% clean, which you can buy directly from My Organic Company.
How MyOrganicCompany Works
From finding the right formula to worry-free shipping, we're committed to helping you find the best for your little one.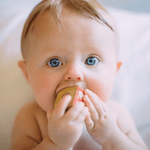 1. Find the Right Formula
We carry the preferred organic formulas, cereals, and more! Having a hard time choosing? Just ask our customer service and we can help guide you! We carry the preferred organic formulas, cereals, and more! Having a hard time choosing? Just ask our customer service and we can help guide you! We carry the preferred organic formulas, cereals, and more! Having a hard time choosing? Just ask our customer service and we can help guide you! We carry the preferred organic formulas, cereals, and more! Having a hard time choosing? Just ask our customer service and we can help guide you!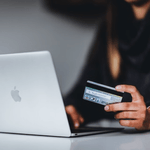 2. Place Your Order
We offer up to 15% discount when you subscribe!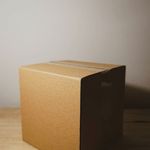 3. Enjoy Baby-Friendly Shipping
Express shipping options available, which means your shipment arrives within 2-5 business days.
Why choose European organic baby formula?
With so many options out there, choosing the right baby formula can be overwhelming! A closer look at the ingredients reveals the clear markers to look for when choosing the right baby formula for your little one.