Kendamil is known best for having a long and consistent history of producing high quality formula and as one of the longest-running baby formula companies in Europe.
The company's innovation and commitment to quality has resulted in several awards and has garnered a royal appointment.
Part of this well-loved line of European baby formula is Kendamil Classic. Providing the first whole cream and palm oil-free infant formula on the EU market, this powder nutrition is parent-trusted and infant approved.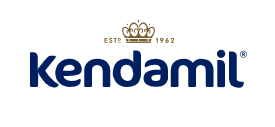 Founded in 1962, Kendamil sourced only the freshest dairy from family farms in the famous Lake District (a UNESCO World Heritage site) and other formula ingredients from local suppliers in Somerset, Kent, and Yorkshire.
When other brands left the UK to cut costs, Kendamil stayed because they rely on world-class farms to source the highest quality ingredients.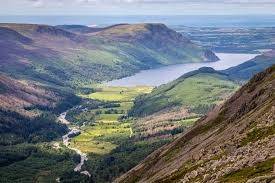 Located in the English Lake District, a UNESCO World Heritage site and home to some of your favorite characters like Peter Rabbit and Postman Pat. It isn't always sunny (or dry!), but it creates the perfect climate for happy cows and farms. Regular rainfall enriches the grass with minerals that Kendamil Jersey cows munch on year-round.
Kendamil supports local farmers and their farms and, in the process, is able to provide the absolute best ingredients that are traceable - every step of the process, from farm to formula.
Only producing the Kendamil brand allows this baby formula company to focus on doing what they do best, making the very finest in infant nutrition.
Ingredients matter.
Most big brand American formulas contain non lactose sugars, soy and heavy metals. Kendamil Classic formulas contain only ingredients that support healthy growth and development.
You will never find toxic ingredients, additives, or cost saving measures used in sourcing or manufacturing.
At the very basics, European requirements exceed all US standard regulations for baby formulas and in the bigger picture, Kendamil's use of locally-sourced ingredients from the Lake District and other local regions provide intangible benefits for the quality of their infant and toddler formulas.
Kendamil Classic: Baby Formula Ingredients
Benefits do not always appear on an ingredients label. Kendamil Classic provides infant nutrition that leaves out pesticides, herbicides, or non-medical antibiotics, even in trace amounts.
Leaving out these unwanted, unseen ingredients allows the contents of Kendamil Classic to really shine and ensure families receive the best advantages in their baby's bottle of formula.

Kendamil's unique whole milk recipe provides a more naturally derived fat source for your baby and reduces the amount of vegetable oils in the formula.
Kendamil Classic whole milk baby formulas also uniquely provide your little one a natural source of Milk Fat Globule Membrane (or MFGM), as identified in human breast milk and uniquely included in Kendamil's full-cream recipe.
Milk fat globule membrane (MFGM) is a vital heterogeneous mixture of proteins (many of them glycosylated), phospholipids, sphingolipids, gangliosides, choline, sialic acid, and cholesterol, which is lacking in many infant formulas and is often replaced by vegetable oils.
Many of these components have been shown to have biological effects and are particularly useful in regard to the immune system and neurodevelopment.
Baby Formula Without Palm Oil
Since each stage of Kendamil Classic starts with whole milk, they are able to leave out palm oil, fish oil, and soy oil.
Sadly, palm oil has been linked to devastating environmental damage, threatening our rainforest and wildlife populations. Choosing Kendamil Classic means saying no to palm oil for a recipe that is kinder to babies and protects the world they will inherit.
Palm oil may also cause digestive issues like constipation in some infants and has been linked to lower calcium and fat absorption in infants.


Made without fish oil, Kendamil Classic uses a plant-based DHA and ARA source. This removes unknown allergens and has the added bonus of safeguarding the oceans.
The special ingredient also gives all stages of Kendamil Classics the signature great taste and smell that parents appreciate and babies enjoy.
Formula Closest to Breastmilk: Fatty Acids (ALA/LA)
ALA and LA are known as "essential fatty acids." The term essential fatty acids (EFA) refer to those polyunsaturated fatty acids (PUFA) that must be provided by foods because these cannot be synthesized in the body yet and are necessary for health.
They are the only two essential fatty acids, and are essential because, unlike other fatty acids, our little one's bodies cannot make them, so they MUST be obtained from breast milk or formulas that closely mimic breast milk.


Kendamil Classic has the perfect balance of micronutrients whose purpose is to nourish your baby in the best possible way.
Kendamil Classic contains enough vitamins and minerals to support normal infant growth, including Vitamins C, A, D, and Zinc, and includes all the Iron needs of babies.
Kendamil Classic Baby Formula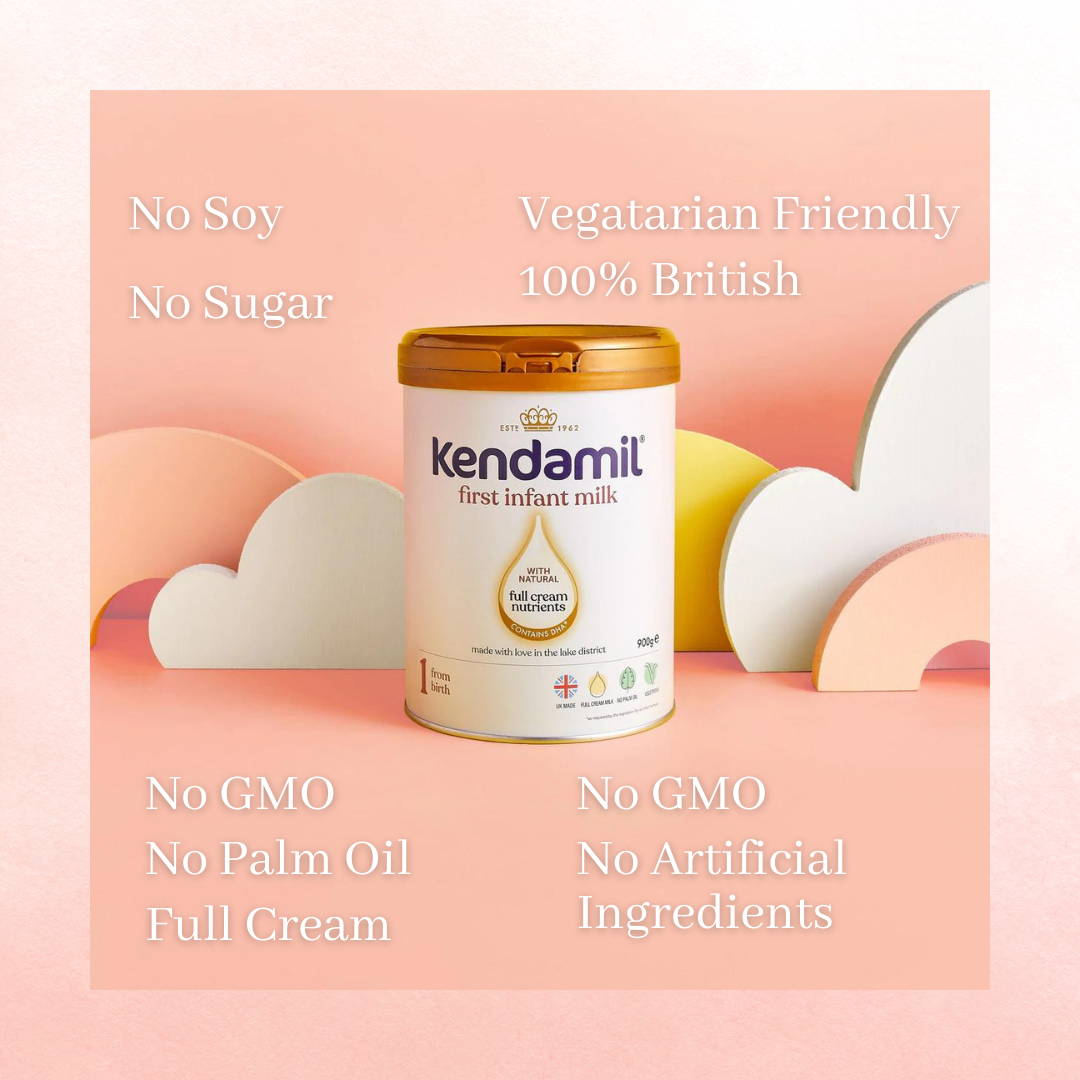 The Best Baby Formula for Babies
Each ingredient in Kendamil Classic formulas is made by producing the best quality baby milk for your little one and the environment.
Kendamil Classic formulas are not only being given top marks by families but also by leading nutritionists as well.
🥇The Mother&Baby 2021 Awards: Gold in the "Best Bottle-Feeding Product" category
🏆 New Product Award for the Baby & Infant Care Category: Kendamil 'Classic Follow on' Formula.
🚀 Kendamil Classic is OFFICIALLY recognized as one of the TOP 5 FASTEST growing brands!!
That's three wins for this Kendamil Classic in 2021. Only the absolute best for your baby.
Kendamil Classic Baby Formulas
There are three stages of Kendamil Classic to provide a perfect balance of nutrition to your little one from birth through the toddler years. There are slight differences between the three stages of the Kendamil Classic. The primary difference is the ratio of protein that is used.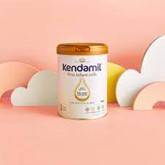 From birth to 6 months this Kendamil Classic formula is used to replace breast milk or use alongside it as a supplement.
This stage is based on the same whey to casein ratio as breast milk which is 60% whey and 40% casein.
Your baby can stay on this stage until the time you start to introduce solid foods at around 6 months and drink it throughout their 1st year.
Perfect as a "follow-on" milk, Kendamil Classic Stage 2 is for ages 6-12 months and is designed with a ratio of 50% whey and 50% casein to mimic the natural transition of breastmilk for the older baby.
It is higher in minerals naturally found in milk, like calcium, magnesium, and phosphorus, and more satisfying for the on-the-go baby.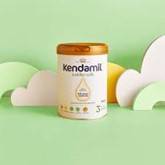 Is your toddler on the go and starting to explore more solid nutrition?
Kendamil Classic Stage 3 is for busy little ones 12 months and onward. This "toddler milk" is perfect for introducing into a cup while filling in nutritional gaps that regular cow's milk cannot.
Based on a whey to casein ratio of 20% whey to 80% casein, this formula allows children over 1 year to be ready to be weaned onto a healthy whole food diet. The iron and calcium content are higher than Stage 2 to meet the needs of bone growth at this age as well.
Kendamil is the only UK-made baby milk company. Lovingly made where they live and farm, in the English Lake District, they are a British family business with 60 years of experience in producing the best quality baby milk for your little one and their environment.
Each stage of the award-winning Kendamil Classic is available at My Organic Company, along with Kendamil Organic and Kendamil Goat Milk Formulas.
Our goal is to deliver formulas that support your baby's health and well-being today and provide the nutrition to build a solid foundation for generational health to come.
Where should I store Kendamil?
Store unopened infant formula containers in a cool, dry, indoor place—not in vehicles, garages, or outdoors. Once a container of infant formula is opened, store in a cool, dry place with the lid tightly closed. Do not store it in the refrigerator.
How long does Kendamil last?
For the best-before date of your Kendamil Classic, see the base of your can. Once opened, use Kendamil milk within 4 weeks.
An important note, all expiration dates will be in the DD. MM. YYYY format. Example: 21/03/2022
Why is Kendamil milk 'frothier' than other formulas?
Kendamil Classic formulations are made using natural whole milk rather than a combination of skimmed milk, bulking agents, and cheap vegetable oil substitutes that are common with other manufacturers.
Kendamils commitment to removing the use of environmentally damaging palm oil means they do not use emulsifiers and foam inhibitors, which are derived from this ingredient.
Can I reduce foam in Kendamil Classic?
If you would like to reduce this frothiness, we suggest mixing the formula rather than shaking, which should reduce the amount of foam. The milk may still appear foamy, but this will go to the top of the bottle when feeding.
What's the difference between your Classic and Organic milks?
The difference between the Kendamil Organic and Classic range is related to the origin of their ingredients.
All organic ingredients included in Kendamil formula milk are sourced entirely from Organic farms, which make up only 1% of the world's farms in the case of dairy.
It can take over 2 years to convert a standard farm into an Organic one because of the changes that have to be made to the land, the animal feed, and the way the animals are treated.
Are Kendamil Classic ingredients sustainable?
Absolutely! That's why you will not find any palm oil or fish oil in any stage of Kendamil Classic. By avoiding fish oil and instead using plant-based sources of DHA, they are protecting depleted fish stocks. By avoiding palm oil, there is extra protection for rainforests, wildlife, and Indigenous communities.
Is Kendamil Classic Halal?
Yes, Kendamil facilities are Halal inspected, and the Classic, Organic, and Goat Kendamil products are all Halal certified.